WorkLab 2022
EAWOP WorkLab - Practitioner Skills Workshop

Improving psychological wellbeing through organizational interventions
10th to 12th November, 2022, Mallorca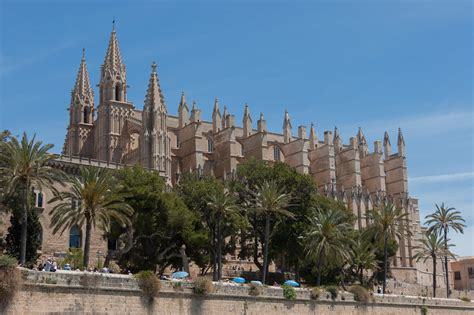 EAWOP invites European practitioners working in the field of Work and Organizational Psychology (WOP) to join the next face to face Practitioner Skills Workshop. The 2022 workshop is focused on how we can make changes to the way work is organised, designed and managed to improve employee health and wellbeing.
In the European Union, the Framework Directive 89/3 91/EEC on Safety and Health of Workers at Work established employers' general obligations to ensure employee health. Crucial to the Framework is prevention, including the management of adverse psychosocial working conditions. Despite this Framework and the fact that organizational interventions have positive benefits for organizational outcomes, employee motivation and learning, most organizations employ an individual approach to managing health and wellbeing. European surveys show that this is partially due to a lack of knowledge on how to design, enact and evaluate organizational interventions.
Improving psychological wellbeing through organizational interventions
In this workshop, we will explore some of the available tools and look at how they could be applied in different cultural and organizational settings.
We will include presentations of the latest research findings and practical tools and methods to improve employee psychological wellbeing through organizational interventions. The programme will be interactive and we will draw upon participants' case studies and experiences in identifying strategies for how practitioners can support such interventions.

Our speakers are Professor Karina Nielsen (Denmark, based in the UK) and Sharon De Mascia (based in the UK). The WorkLab is presented in English but both our speakers are fluent in Spanish.
Similar to previous years we begin on Thursday afternoon setting the stage for the workshop and sharing our experiences of organizational interventions. This will be followed by one and a half days with our speakers in dedicated interactive sessions to facilitate the development of knowledge, tools and methods that can be applied in participants' practice. We will discuss challenges and opportunities and develop strategies for promoting organizational wellbeing interventions. Participants are encouraged to bring their own case studies (see guidelines) to share and reflect upon during the two days.

The WorkLab aims to provide a platform for the latest scientific research to be brought to an audience of practitioners, who can thereby develop and enhance their professional practice and skills.

The EAWOP WorkLab is an interactive workshop event and participants will:
• Gain a broader understanding of how to improve psychological wellbeing;
• Become familiar with a selection of tools that facilitate psychological wellbeing;
• Learn about the latest research to inform future practice;
• Develop their understanding of the factors that prevent psychological wellbeing initiatives from being successful;
• Explore how to improve the evaluation of psychological wellbeing initiatives.
These concepts will be explored in the usual WorkLab style; balancing theory and evidence based-practice using a range of participative learning styles, and, a lot of fun!

Click here to see the WorkLab Programme
Venue

Join us at the Hotel Barceló Illetas Albatros,
Set on a promentary looking over the mediterranean just outside Palma in Mallorca it should be a perfect setting for our workshop and for relaxing afterwards in the bar or pool! The whole island of Mallorca with its rugged mountains, picturesque villages and excellent culinary scene is in easy reach. You can take advantage of our special rate to stay an extra night or two to enjoy Mallorca.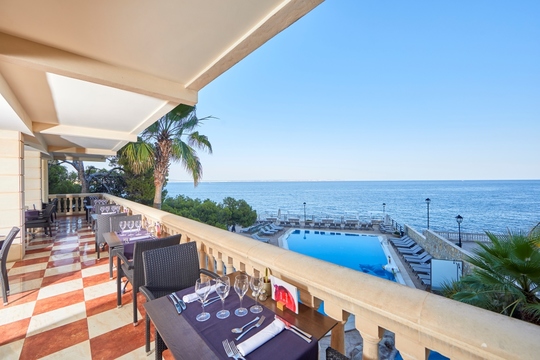 Registration
WorkLab is open to practicing qualified psychologists
There are preferential rates for EAWOP members and psychologists nominated by their Constituent associations. (Qualified psychologists can join EAWOP at http://www.eawop.org/how-to-join)
Nominees must be: a) practitioners working in Work and Organizational Psychology for at least two years; b) have an interest in improving psychological wellbeing through organizational interventions, and c) able to evidence being inspired and committed to practitioner activities.
Fees
WorkLab fees are subsidised by EAWOP.
Early bird rate until 5 September 2022.
| | | | |
| --- | --- | --- | --- |
| | EAWOP Members§ | EAWOP Members§ from Low Income Countries* | Non-Members |
| Early Bird (Until 5th September) | € 725 | € 450 | € 875 |
| Regular Fee (From 6th September – 7th October) | € 925 | € 550 | € 1095 |
§Delegates nominated by a constituent member of EAWOP are eligible for the EAWOP Member rate
* Low Income Countries: see EUROSTAT. Delegates on this rate may be allocated a shared hotel room.
Delegates may bring an accompanying person; fee € 295 (this includes double hotel accommodation for 2 nights, 2 dinners and a cultural event).
WorkLab fee must be paid in advance while registering and it includes:
• Workshop participation
• Hotel accommodation for 2 nights in Mallorca
• All lunches, dinners and refreshments during the conference
• Cultural visit to Palma
Click here to register for WorkLab.
Organising Committee:

Helen Baron (UK) helen@hbaron.co.uk
Dr Diana Rus (NL) d.rus@creative-peas.com
Marja Jeanson (NL) marja@jeansonconsultancy.nl
---